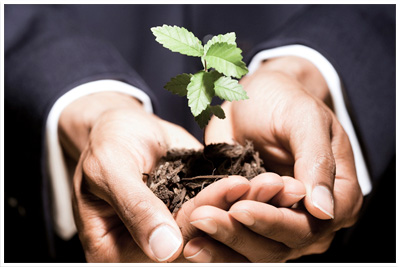 If San Antonio is indeed "deep in the heart of Texas", then San Antonio's Lowry Mays Family is a big part of what makes that heart beat. Through their significant contributions of personal support, the Mays Family show a living commitment to community service. As a family deeply involved in giving back to both the cities they love and to organizations that affect the quality of life in their communities and across the U.S., the Mays provide support to countless charities.
The Mays Family Foundation was initially funded in 1994 by Lowry Mays and his wife of 58 years, Peggy Pitman Mays. They have produced an amazing family of four children and sixteen grandchildren. It is a tribute to the Mays that through the journey that is summarized below, they have managed to keep the family close and involved in each other's lives. In fact, three of the children eventually were key leaders in the company the Mays built. Peggy and Lowry each grasped whatever role was needed at the time and delivered what the family needed. Whether it was Peggy teaching school in Taiwan or keeping the four kids together in San Antonio, Lowry navigating or leading the transformation of the communications industry across the United States, they did it all together. Their story is truly the quintessential American dream.
Lowry Mays grew up in Dallas and was one of two children of Lester Thomas Mays and Virginia Lowry who married in 1930. Lester Mays was a successful salesman in the steel business but was killed in an automobile accident when Lowry was 12 and his sister JoAnne was 14. His mother Virginia stepped up to provide for her children and began selling real estate in and around Dallas. Lowry remembers that "she was able to provide the wherewithal to raise us in the best school district in Dallas." He remembers always working on the family farm during the summer and working at the local market while in high school.
Lowry went to Texas A&M University to pursue a degree in petroleum engineering and worked as a roughneck on the drill floor during the summers. He started out working as a petroleum engineer but ended up serving in the Air Force to fulfill a ROTC commitment he made while in college. It was then that he relocated to Brooks Air Force base in San Antonio and as a second lieutenant served as the base petroleum officer. Subsequently, in an exchange program with the Nationalist Chinese government, the Air Force assigned him to take charge of the construction of a new oil pipeline in Taiwan that would connect the ports from either side of the island. Lowry remembers that at age 22, he had 10,000 people working for him, digging a pipeline by hand.
Before being shipped off to Taiwan, Lowry had begun dating Peggy Pitman. Peggy was born in San Antonio and the daughter of Benjamin Franklin Pitman Jr. and Bonnie Gunstream Pitman.  She went to St. Mary's Hall and was President of her class.
Before the pipeline was completed, Peggy and Lowry wed and they moved to Taipei. Upon their return Lowry decided a business school degree would round out his education. He was accepted to Harvard Business School, earned his MBA and they moved back to San Antonio where he went to work in an investment banking company until forming his own in 1970.
During the 1970's Lowry was approached to co-sign a note on the purchase of an FM radio station. Ultimately, he became owner of the station and as Forbes magazine described it 20 years later, became the "accidental broadcaster." Over the next 20 years, Lowry became a student of the industry and learned the keys to successfully operating radio stations and generating cash flow. His focus was on operational excellence and "directly selling our customer's goods." This success begat more success when the industry was significantly deregulated and the ability to own more stations became a reality. After taking the company public in 1984, the capital was available to leverage the operational expertise he had developed and to take advantage of the opportunities in the industry.
In 1988 Clear Channel made its entry into the television business, buying several independent stations based on Lowry's contrarian point of view that the television industry could support another prime time network. Affiliating these stations with the new Fox network turned out to be another great source of cash flow. By 1994 over half of the company's cash flow came from television.
With a strong balance sheet and looking for more investment opportunities, Clear Channel began studying the outdoor advertising industry and in April 1997, acquired Eller Media. This was the beginning of yet another business expansion and source of additional cash flow.
By 2008, Clear Channel had a market capitalization of approximately $17 billion, owning and operating about 1,200 radio stations representing 9% of the country's radio stations and 18% of the industry's advertising revenue. In 2008 Clear Channel was taken private and the Mays family divested their interests in the company. The Mays Family Foundation was formed in 1994 and through 2017 has contributed and commited over $163 million to the communities in which the family lives, works or serves.
So the culmination of this American dream coupled with Peggy and Lowry's generosity is an asset that will serve their communities for generations to come.